Thank you for visiting our lending website. We are member owned and our sole purpose is to serve our members. Our Visa credit card is one of many lending options that we provide to our members. Please review the highlights of our credit card at the right. If you have any questions regarding our credit cards or any of our other products or services, please give me a call at 334-745-4711. Remember, you are more than a customer at Four Seasons Federal Credit Union.
Ronnie Lipham
President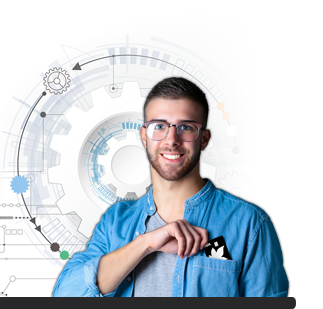 New Design!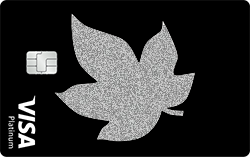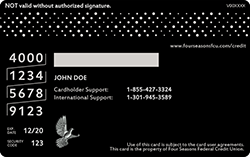 A card that's sleek, but just as elegant.

This is the new chipped VISA Platinum Card from Four Seasons FCU!
Understanding Your Card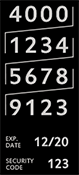 Our NEW VISA Platinum Cards use a new quick recognition visual format. This allows informaiton to be presented in an easy-to-understand format in the logical order it is typically asked for.

Card Number: 4000 1234 5678 9123
Expiration Date: 12/20 (Dec. 2020)
Security Code (CVV or CVV2): 123
Online Card Management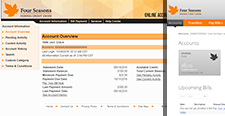 You already have enough passwords to remember, so we made it simple!

After logging into NexGen Online Banking, you can seamlessly access the NEW VISA Platinum Card Management / Online Access portal allowing you to easily search transactions, get your statements, and more!
CardHolder Phone Support
Need to activate your card? Check your available credit balance? Card lost or stolen? Need a limit increase? Report fraud? Dispute a transaction?

ONE CALL DOES IT ALL!
Simple. As. That.

CardHolder Support: 1-855-427-3324
International Support: 1-301-945-3589
NEW! - Secured Credit Cards
In addition to offering traditional VISA Platinum Credit Cards, Four Seasons FCU now offers VISA Platinum Secured Credit Cards which allow members to pledge their own funds to establish their credit limit. This is a perfect solution for members with no credit history, or who have marks on their credit history, to improve their credit standing! This card offers a guaranteed rate of 11.9% APR, and has a minimum credit limit of $500.

Here's The Basics
LOW Annual Percentage Rate
NO Confusing Teaser Rates
NO Annual Fees
NO Cash Advance Fees
NO Balance Transfer Fees
25 Day Grace Period on ALL purchases
Compare - Reward Program Credit Cards
Reward program credit cards typically start at a higher APR (typically around 10.9% APR) in order to justify the expense of the rewards program. Our VISA Platinum card is as low as 7.9% APR. Compare the lowest APR the rewards card has to offer to our 7.9%.
Compare - Teaser Rate Credit Cards
Some credit cards offer a "teaser" rate that is only valid for 6 to 12 months and then the rate increases to anywhere between 12.9% and 24%. Our card offers a fixed rate, as low as 7.9% on all transactions, including cash advances and balance transfers.
Compare - Cash Back Credit Cards
On cash back cards, the lowest rate offered is generally 12.9% or higher. Many cash back cards also have an annual fee of $50 to $75. In most cases, if you carry a balance on your card, you would save money annually using our card versus the cash back card. We will be glad to do a comparison of our card to your actual credit card activity.