New Design!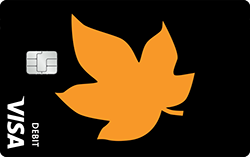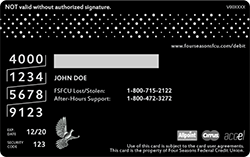 A card that's sleek, but just as elegant.

This is the new chipped VISA Debit Card!
Understanding Your Card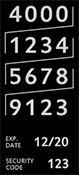 Our NEW VISA Debit Cards use a new quick recognition visual format. This allows informaiton to be presented in an easy-to-understand format in the logical order it is typically asked for.

Card Number: 4000 1234 5678 9123
Expiration Date: 12/20 (Dec. 2020)
Security Code (CVV or CVV2): 123
Turn your Card ON/OFF with CardValet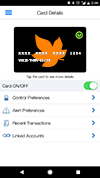 CardValet allows our members to easily turn their Debit Card ON or OFF. You can control where and how your card is used, and even get alerts on your account. CardValet is available in both the Google Play Store and Apple App Store!




CardHolder Phone Support